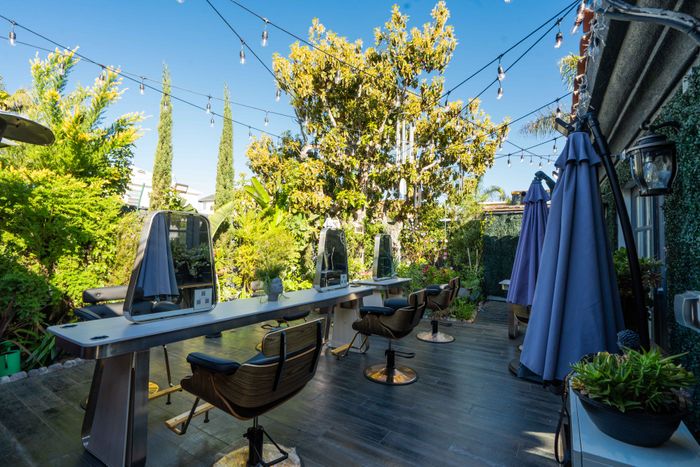 Love. Compassion. Community.
Our expert team of industry-leading stylists is excited & ready to help you discover and display your most beautiful and confident self! If you can imagine it, they can create it. From Precision Haircuts where no detail is too small to Customized Coloring that is guaranteed to exceed your highest expectations, our professional team of stylists guarantees you will leave their chair looking and feeling your absolute best!
No matter what type of hair you have, our experienced stylists are ready and excited to give you the exact look you desire!
Created by Anthony himself, THE LONDONER is the only salon in the world where you can receive this unique natural-blending coloring technique!
Whether it's for a job interview, a first-date, a special event, or maybe you are just feeling yourself, our stylists are here to elevate your hair to the next level!
Ever dream of stepping outside your natural color comfort zone and trying something totally new and exciting? If so, our team has you covered. From Beach-Blonde to Sun-Kissed Brunette, and even daring Fashion Colors, your stylist will make sure you absolutely love your new look!
Our day-to-day lives really take a toll on our beautiful yet fragile hair. This is why we a proud to offer world-class revitalizing treatments customized to your specific hair and its needs. Afterwards, your hair won't just be living again, it will be thriving!
Work with your stylist before ever sitting in their chair! Our Virtual Consultations are the perfect opportunity to explore looks, discuss different service options, and finalize your personalized plan so when you do arrive your stylist can get right to work!